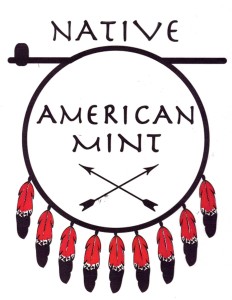 Is proud to present the…
2017 AMERICAN SOLAR ECLIPSE CURVED COIN
The Great American Total Solar Eclipse will take place August 21, 2017.
The Eclipse will cross the USA from Oregon to South Carolina.
Every State will experience the Eclipse.
This will be the first time since 1776 that the path of totality makes landfall exclusively within the area of the lower 48 United States.
This coin is legally authorized by the Oglala Lakota Sioux Sovereign Nation for collector use. Royalties from coin sales will go to support a Lakota Sioux charity.
The Eclipse will be approximately 98% visible from the Pine Ridge Reservation.
Check for local Eclipse information in your area, or go to:   http://www.eclipse2017.org/
The Eclipse is a sacred event in Native American culture, and this is the first time such an occurrence has been honored with a coin.
The unique curved Eclipse coin is one of only approximately a dozen such coins using this technology issued worldwide.
MAXMUM MINTAGE IS 5,000 PIECES AND IS CURRENTLY EXCLUSIVELY AVAILABLE AT THE COIN VAULT.